The Monarch Fairie Inn and Cafe Shadow Box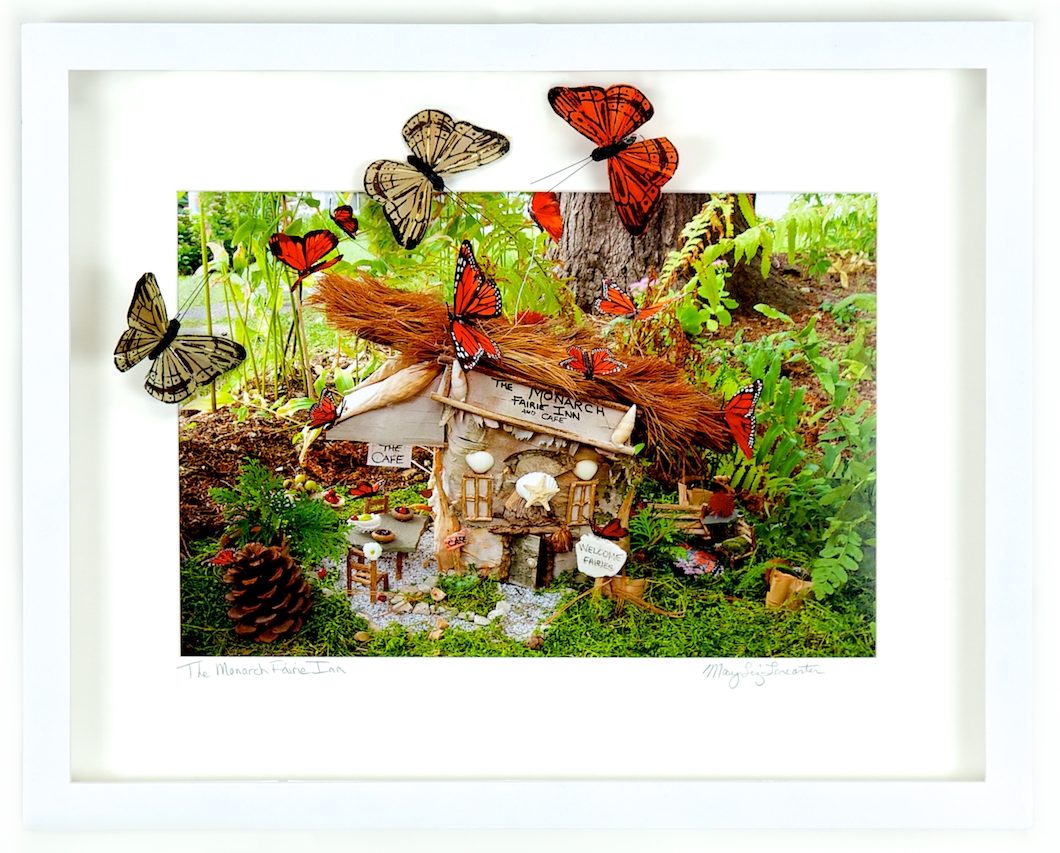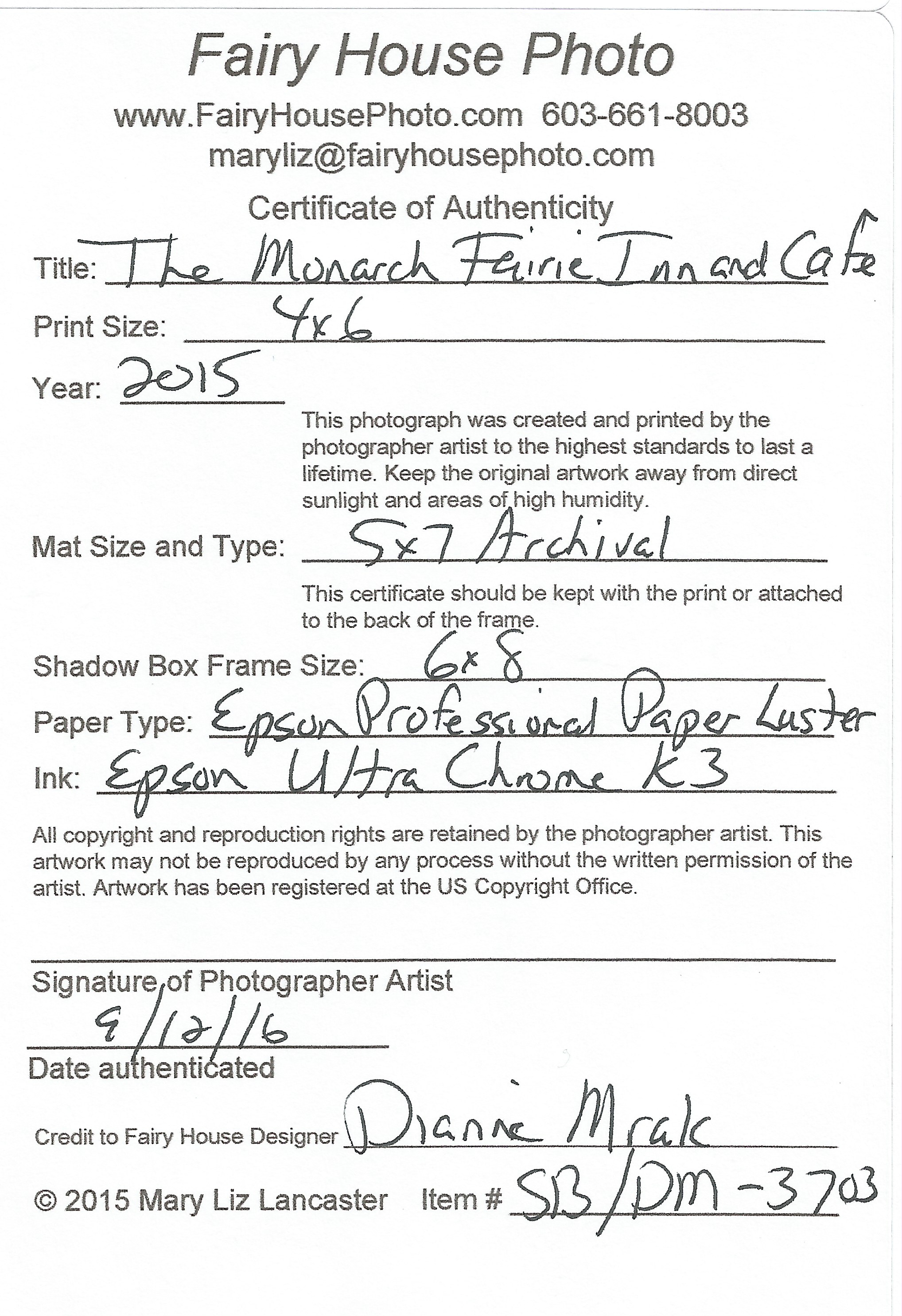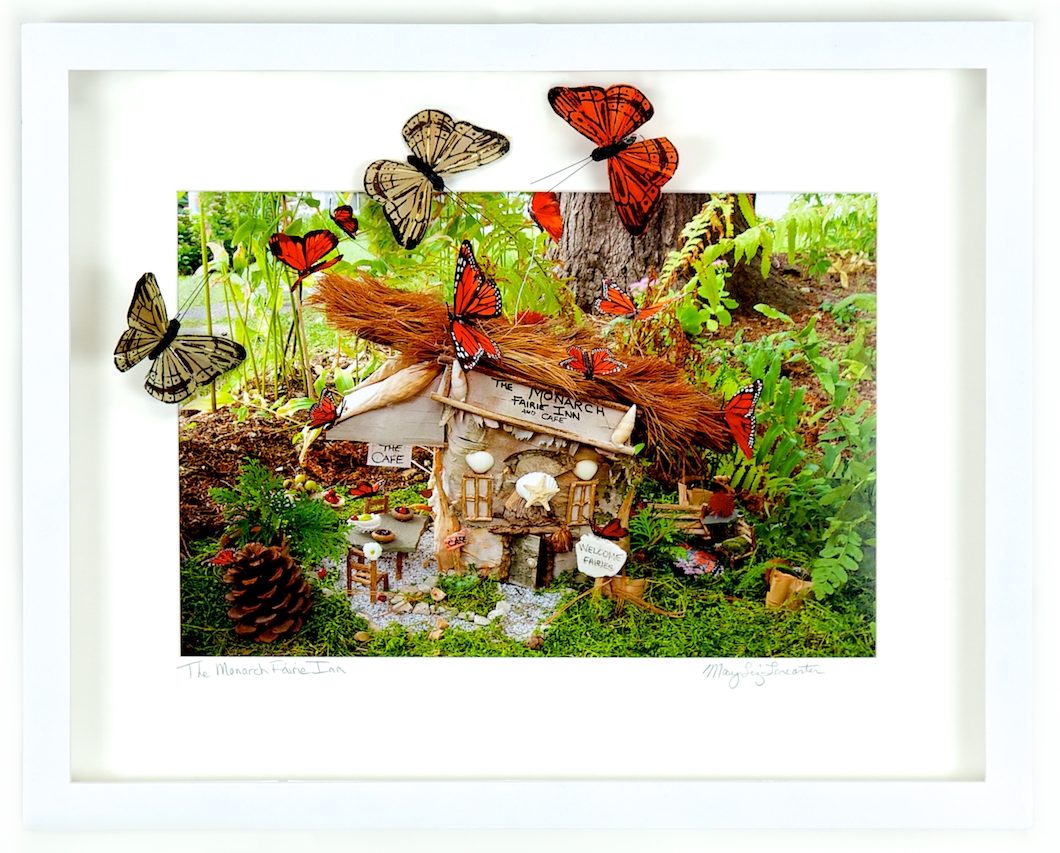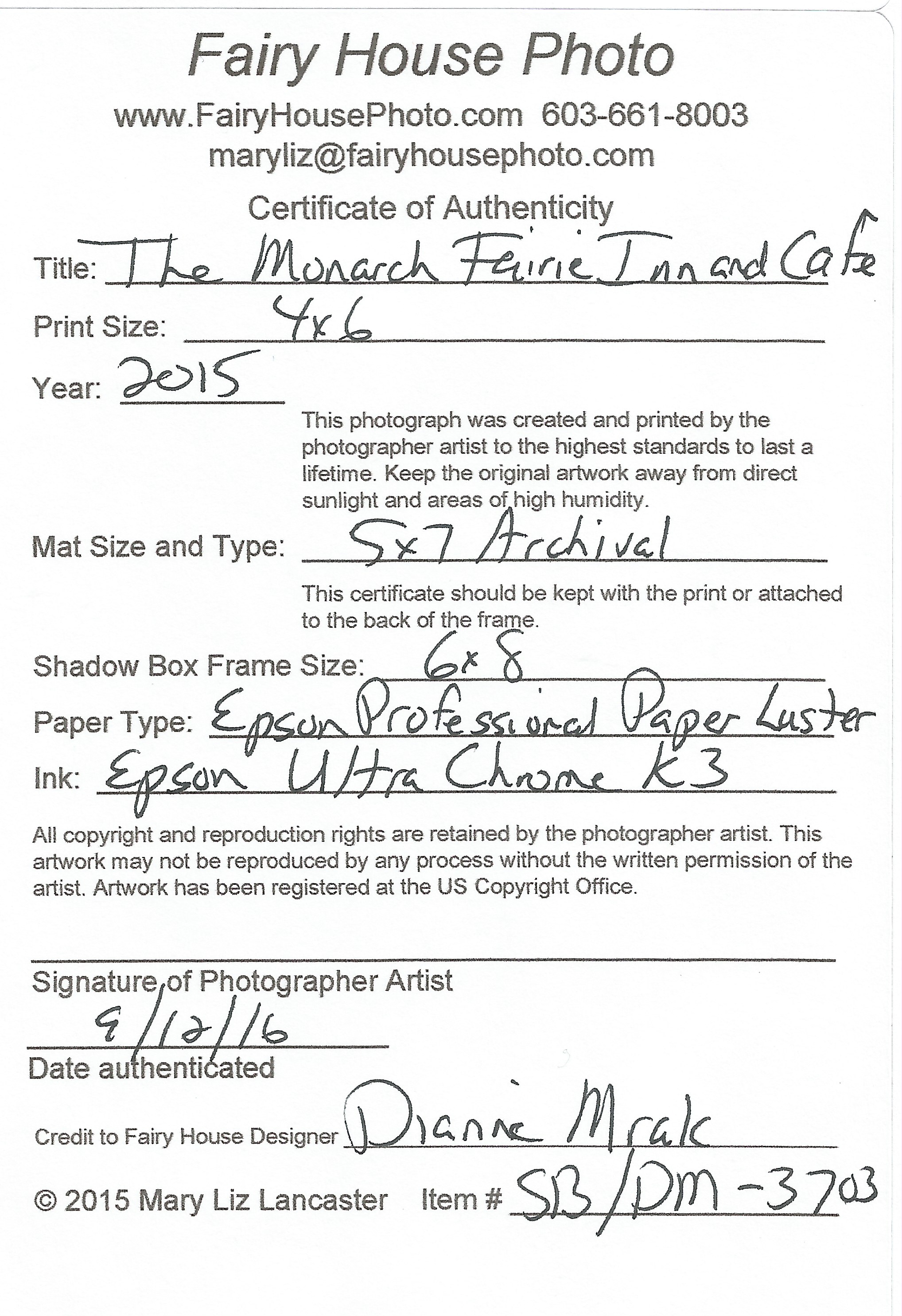 The Monarch Fairie Inn and Cafe Shadow Box
A photograph of Designer Dianne Mrak's "Monarch Fairie Inn and Cafe" fairy house has been combined with realistic looking monarch butterflies. This whimsical, three-dimensional shadow box habitat would make an enchanting addition for any butterfly lover's collection.
The "Monarch Fairie Inn and Cafe" was constructed with a white birch building material and was covered with a straw thatched roof. The inn attracts visiting monarch butterflies as they are pictured surrounding the roof and the fairy inn. Outdoors miniature tables and chairs are set up for the fairies and butterflies to dine al fresco. Lifelike monarch butterflies are flying above the image, supported by wires. The butterflies and the matted image are enclosed in a shadow box frame. Each shadow box habitat is one of kind, three-dimensional artwork. As such, there will be some minor variations from the products pictured, including the amounts of butterflies. Mat is titled and signed by photographer Mary Liz Lancaster.
The Monarch Fairie Inn and Cafe Shadow Box is available in different print sizes, mat colors and frame colors.
All images and shadow box habitats are the exclusive designs of Mary Liz Lancaster are protected by copyright law.