Seashell Fairy House Shadow Box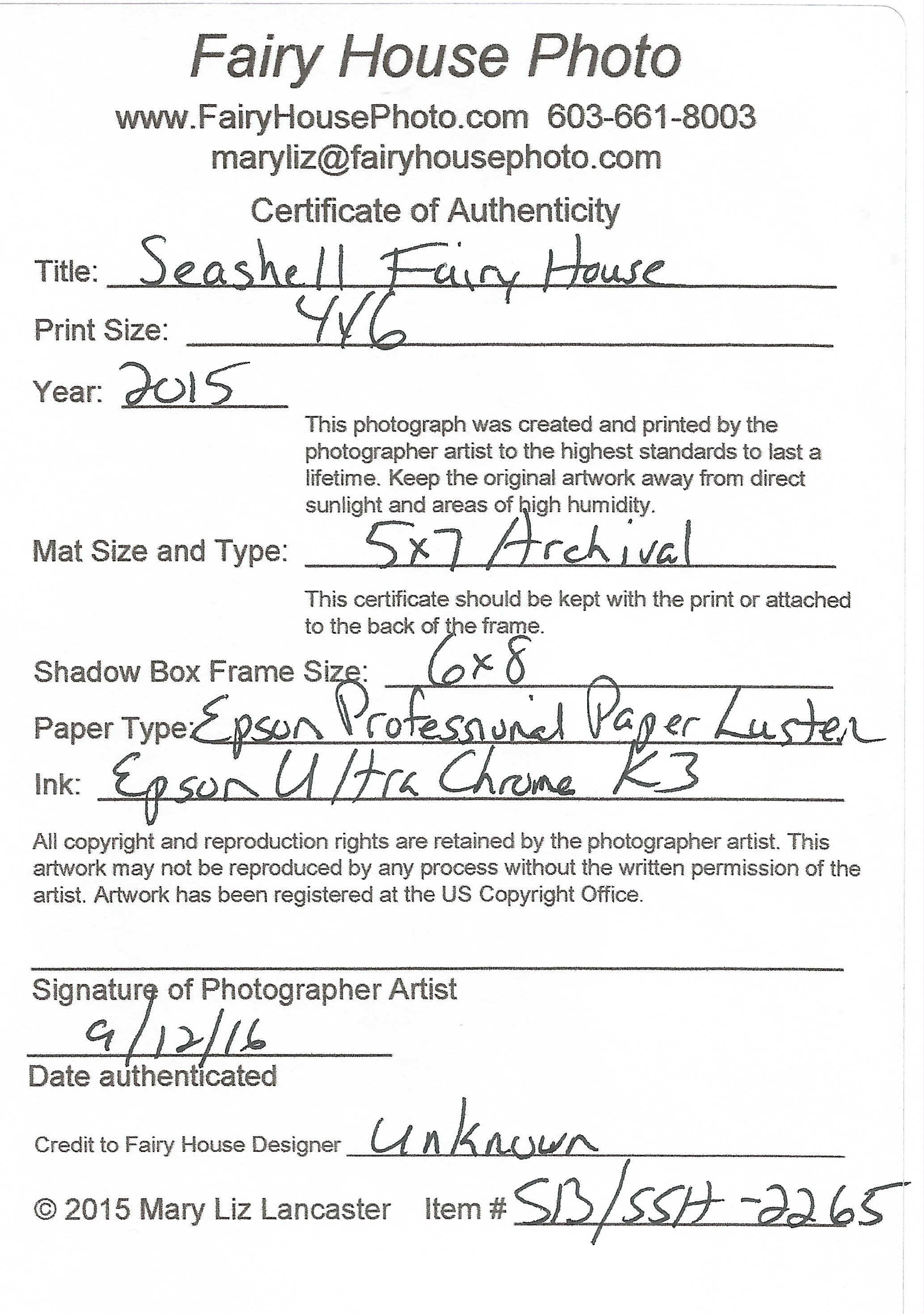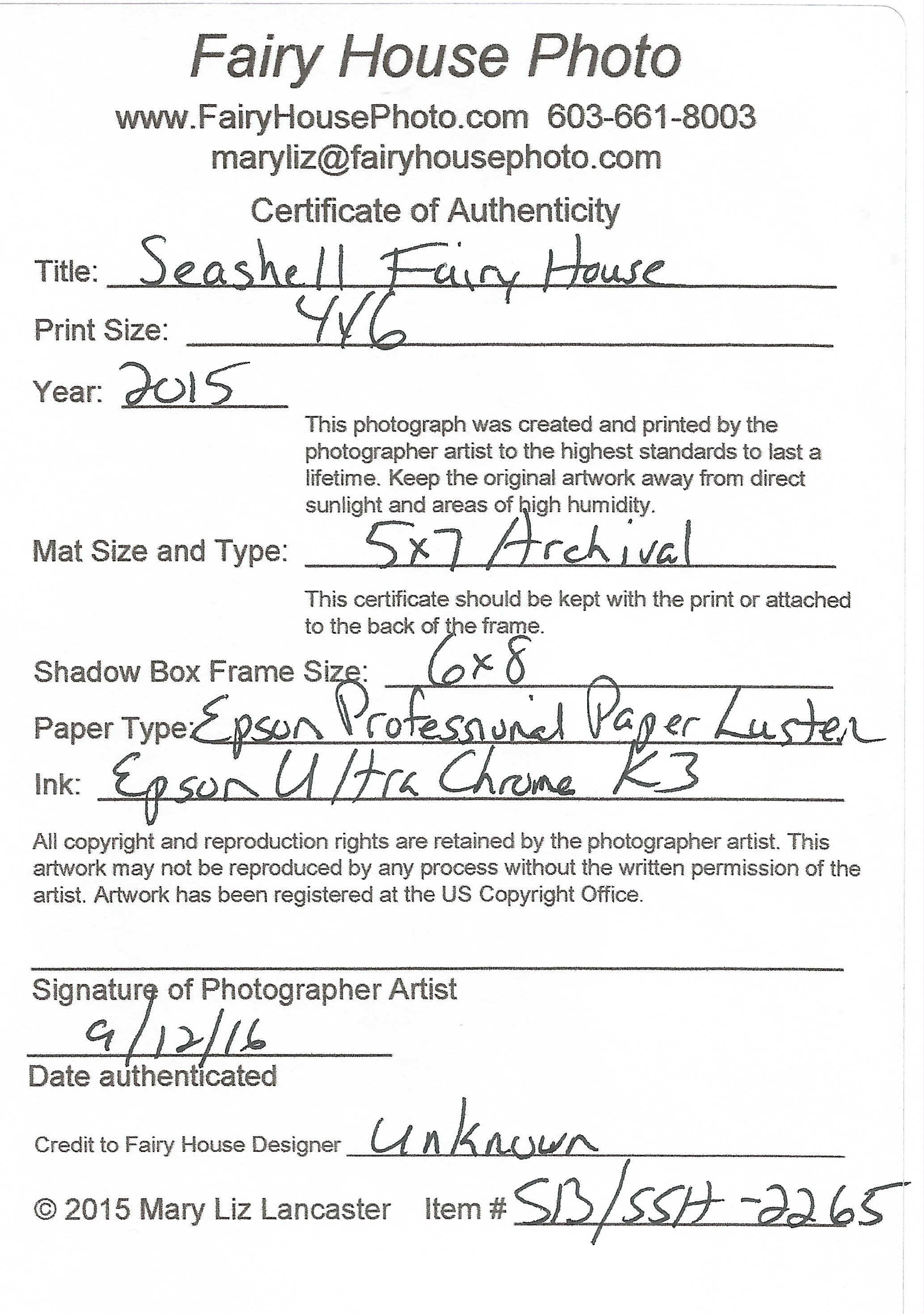 Seashell Fairy House Shadow Box
Mary Liz Lancaster's photograph of a nautical fairy house, combined with beach-combed seashells framed in a shadow box, adds enchanting nautical themed decor to any room.
Discovered at the Portsmouth NH Fairy House Tour, this fairy house is created on a wooden circular floor that is supported by tree branch pillars. The ceiling and walls are created with jingle seashells and branches. Inside the fairy house are miniature wooden tree chairs arranged around a table ready to welcome visiting fairies. The mixture of pastel colored seashells makes the house stand out among the leafy red flowers. Arranged among the mat are various seashells found among the beaches of Florida and Rhode Island. Seashells are hot glued on the surface of the mat. Seashells and the image of the fairy house are enclosed in a shadow box frame.
Each piece of artwork is a one of a kind, low relief piece. As such, there will be some minor variations from the products pictured, including the amounts and sizes of the shells. Mat is titled and signed by photographer Mary Liz Lancaster.
Seashell Fairy House Shadow Box is available in different print sizes, mat colors and frame colors.
All images and shadow box habitats are the exclusive designs of Mary Liz Lancaster and are protected by copyright law.