Birch and Seashell Fairy Houses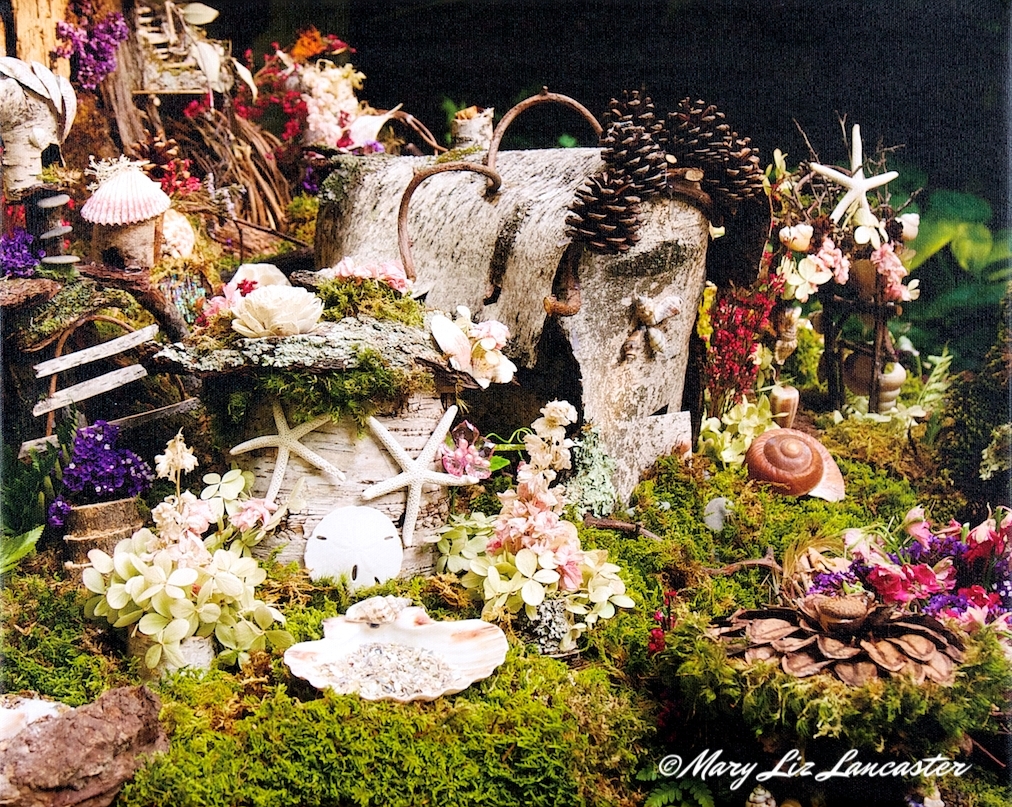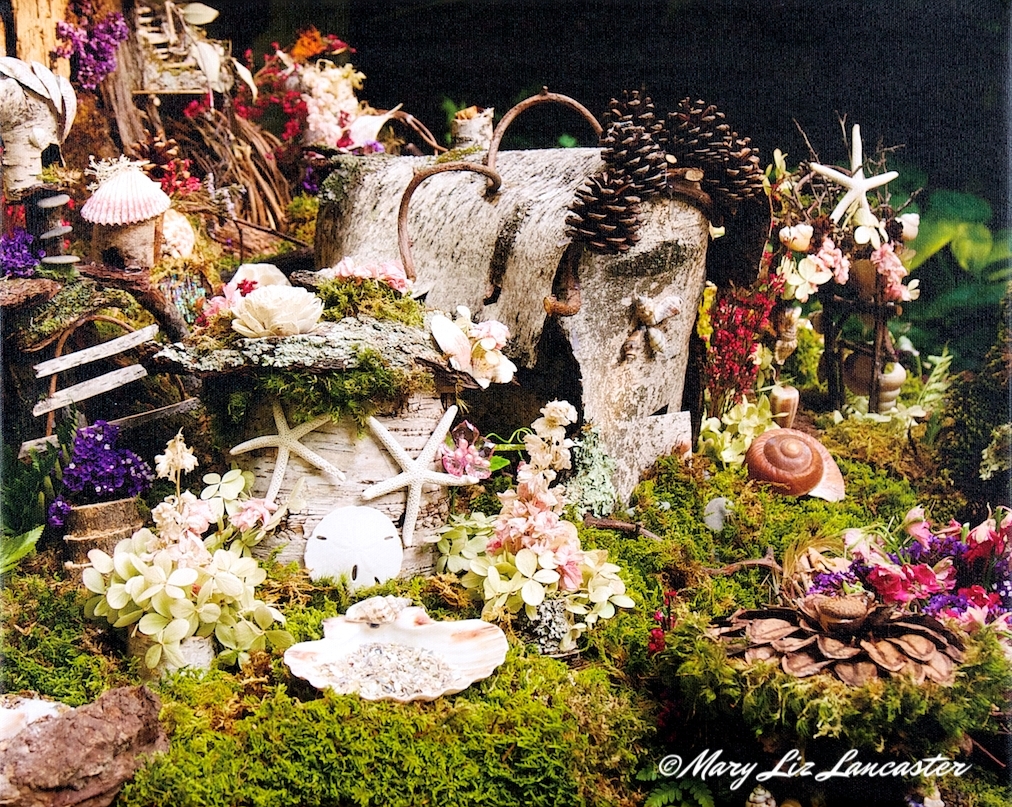 Birch and Seashell Fairy Houses
Inside the fantasy village created by fairy house designer Nancy Ames, one discovers a magical hamlet that is filled with a variety of little fairy houses built out of birch covered with seashells and starfishes. Photographer Mary Liz Lancaster wandered into her magical hamlet and captured the journey with this image. This piece of artwork might even inspire you to create your own magical world.
Signed, titled, matted prints of Birch and Seashell Fairy Houses are available in following sizes:
* 4 x 6 print 8 x 10 mat
* 5 x 7 print 8 x 10 mat
* 8 x 10 print 11 x 14 mat
Canvas gallery wrapped photographic prints are available in two sizes:
* 11 x 16
* 16 x 20 is shown
* hanging hardware is included
Custom canvas and prints sizes can be made to order, please inquire for details to maryliz@fairyhousephoto.com
Greeting Card details:
This 4 x 6 photographic image is adhered on a 5 x 7 recycled folded hemp greeting card and envelope. These hemp cards are chosen for their earth friendly connection to the natural materials used in the construction of the fairy houses. This handcrafted card is individually signed and blank inside. Packaged in a clear plastic, sealed sleeve and shipped in rigid mailer.
Greeting cards can be bought individually and as a set! Card sets consists of five greeting cards. They are packaged and sealed in a clear sleeve, and tied together with jute packaging twine.